Hey! "Content Writing for Beginners" wasn't that your search term?
So now that you're on my blog, reading this piece of information.
Welcome!
You will find a lot of content about content writing for beginners on the internet. A lot is written in bits and pieces. Everyone has to start somewhere. With content writing, the place to start is with writing. Today content writing is considered one of the top skills for digital marketing.
A key element of content writing is to understand the psyche of your reader. You have to lure the reader sentence by sentence. It's similar to being a magician.
Understanding content meaning and intent are crucial. As a content creator, you have to be mindful of the consumer persona whenever you're writing articles, ad copies, scripts, etc.
In this blog content, I will be trying to uncover everything about content writing.
What is content writing?
Who is a content writer?
Why choose Content Writing as a Career?
Where to start content writing?
Why content writing is important in digital marketing?
How content writing helps businesses?
How to start content writing for beginners?
Let's get started with content writing!
What is content writing?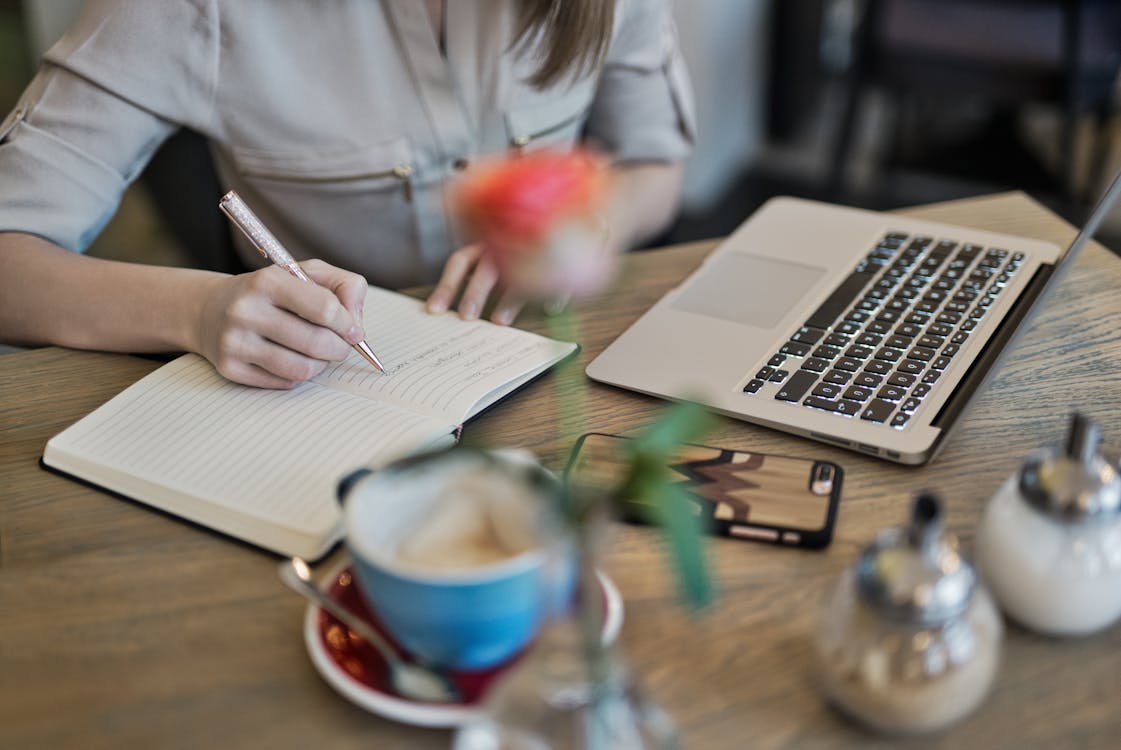 The definition of content writing – the process of planning, writing and editing web content, typically for digital marketing purposes.
The content includes various assets like blog posts, articles, ad copies, scripts, tweets, etc. It is all about being the focal point of content creation.
Now when we talk about content writing, usually the focus is more on the term "Content"
Thanks to Covid-19, content has gained a lot of importance. Due to this content creators have become a crucial part of any business.
Today content consumption is at a remarkably high rate. Content is everywhere around us.
Is content writing in demand?
Content writing has grown at an exponential rate.
Every single day 2 million blog posts are uploaded on the internet. What's even more interesting is that there will be a surge in internet users in the next 4-5 years.
Internet expects around 5 million people into the content writing industry in the coming 5 years.
As the internet is easily accessible some people believe that content writing is outdated because communications have changed.
But the truth is content writing will continue to be the major medium of communication till the day the internet continues to commoditize everything.
In this era of digitization, the process of content writing will always be in demand.
Who can learn content writing?
Do you have an understanding of basic English?
Can you write in English?
Are you Creative?
If the answer to all of the questions is a YES, then you can surely become a content writer.
The fundamental requirements to be a content writer are to have good writing skills, strong vocabulary, good knowledge of the use of words and phrases, good research skills, and a lot more.
Content writing is a low investment skill. You can start right away with just a laptop and internet connection.
If you have an inclination towards writing, you should definitely pursue content writing.
Who is a content writer?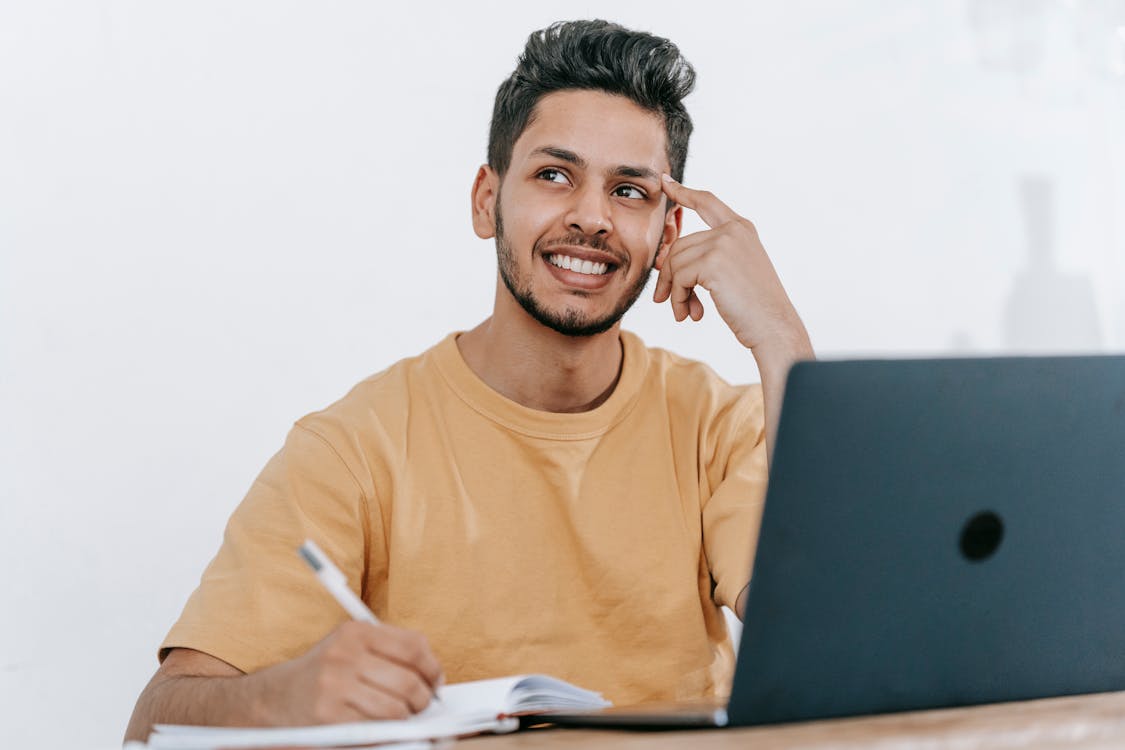 The content writer is a developer of content who creates and develops the content according to the market demand and solves the business purpose.
Content writers are the best researchers.
All content writers are first and foremost researchers, regardless of who or what they're creating.
It is almost always the case that they will be working with a topic they are not familiar with.
They must conduct enough research to make sure that all of the material given in their article is correct, relevant, and does not contradict the organization's messaging.
Solid research is the foundation for effective content writing.
A content writer is a friend who understands how to research, good editing, appealing design, and correct SEO strategies to bring your site material to the public.
Why to choose Content Writing as Career?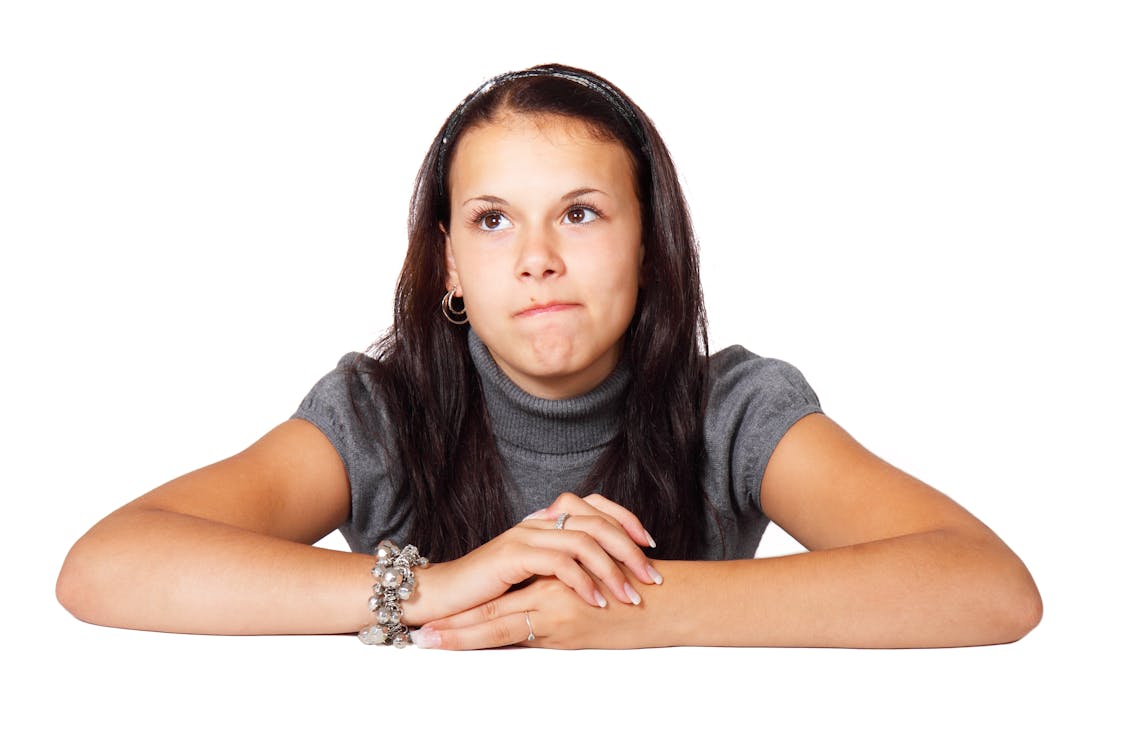 Now that we have been through the what and who of content writing. It is essential to understand the why?
Let's go through some interesting facts about content:
47% of buyers view three to five pieces of content before engaging with a sales rep.
The top three organic content distribution channels for B2B marketers are social media channels, email, and website.
95% of the B2B service and buyers admit that they view content as a trustworthy marker when evaluating a business.
The above statistics confirm the important role content plays in any business.
Here are some logical reasons why to choose content writing as a career –
1. The Demand for Content Writing jobs.
With an increase in content consumption, it is natural that demand for content writers will be on a rise.
In the integrated marketing framework, content is the focal point of every business. Generally being a content creator means you can be writing an ad copy or script for video content.
Your aim as a content writer should be to create crisp and quality content.
2. Flexibility of Work.
To become a content writer, all you need is a laptop and an internet connection. No other profession is easy as content writing.
You have the luxury to work remotely. You can work from any part of the work at any time.
3. A Great Source of Passive Income.
As you already know it is easy to start as a content writer. It automatically becomes a great source for your side hustle.
You can provide various services to your clients.
If you stack up SEO knowledge with content writing skills, you can call yourself an SEO content writer.
There is a lot of demand in the market for an SEO content writer. You can even help businesses with content strategy.
The possibilities are endless and so is the money!
4. Garnering Knowledge.
To become a successful writer, you have to be a researcher first.
As a content creator, the important trait to possess is consuming knowledge and using it effectively.
Consequently once this habit forms you become a human encyclopedia. You don't have to stick to just one niche. You can explore various niches and equip yourself with domain knowledge.
The market is ready to pay a premium for domain experts!
5. A Plethora of options to choose from.
Having some content writing experience can go a long way in helping you build your own brand and website, or simply managing your own blog.
Once your business grows big enough, you'll also have direct contact with a content writing company that can provide the resources you need to run a larger operation.
You can try your hand at various content creation like scriptwriting, article writing, SEO content writing, or even copywriting.
6. You develop Persuasion and Advertising skills.
As a content writer, you have to write content that persuades your reader to read more. You advertise your client.
If you are only interested in the content, then you can advance in content marketing strategy. If you hustle enough you will be even able to start your own content marketing agency.
It is a multi-faceted role, which will eventually make you a better persuader and advertiser.
7. Become a thought leader.
Writing or creating content pushes you out of your comfort zone. You are always seeking information and knowledge.
You can position yourself as a thought leader in your niche. Although becoming a thought leader is not an easy task. You need a lot of effort to create such content with which people can relate.
You have to build trust and provide quality to your consumer. Although it is not an easy task, content writing makes it fairly easy to become a thought leader.
8. Help clients and their customers to connect and engage.
As a content writer, you know exactly what the customers are looking for. You know about their intent.
You should work as a bridge between clients and their customers. As a content creator, you can help your client come up with a comprehensive content strategy.
That's why a content writer is an essential component for business growth these days!
9. No high investment.
To start working as something there is the initial investment required. For example, to work as a photographer, you need to invest in a Camera.
Similarly to become a stock market trader, you need a capital of at least 50,000 INR.
But to become a content writer you need to such a high investment. All you need is a smartphone and an internet connection.
In this age where many of us already have a smartphone and cheap internet, it is far easier than ever to start content writing for beginners.
Where to start content writing?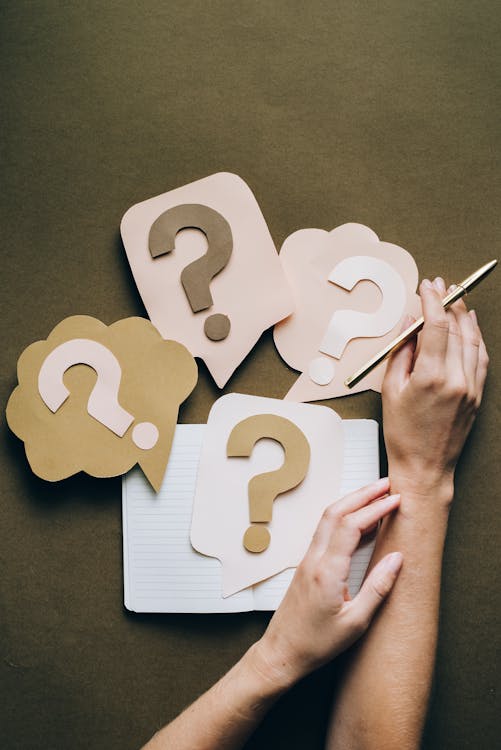 Start writing on medium. Write different forms of writing like case studies, listicles, conversational blogs, short-form or long-form blogs, etc.
You can create your own blog on WordPress or Blogger and start writing about topics you like.
Another good platform is Linkedin. Writing on LinkedIn will help you present your content to your potential clients. This is a good of writing and building your portfolio.
There will be many aspects of writing you'll learn during the process. Like copywriting in content writing, content writing for social media, etc.
But you have to focus on researching, assembling, and writing skills. These tips are useful to start content writing for beginners.
How to start content writing with no experience?
Take a content writing course on Udemy.
Practice and enhance your content writing on 750words.com
Post your work on your personal website.
Publish your work on Substack or Medium.
Create your samples using Google Docs.
Reach out to your potential clients on LinkedIn.
Send out email request for Guest Post using Gmail.
Provide writing services to your friends on Facebook.
Following the above steps will surely help you become a content writer with no experience.
You may have to invest a certain amount in a writing course, but it will help you understand the nitty-gritty of the skill. Publicise your work using Whatsapp and Instagram.
Your main intention should be to reach out to as many people as you can. Once your visibility increases you will start seeing that the work is coming to you. If you want to become a freelance writer following this framework will help you immensely.
It is not very difficult to become a freelance writer in India, all you need is to keep your eyes and ears open.
How to start freelance writing for beginners?
Read a lot
Write a lot
Develop your unique style
Build your portfolio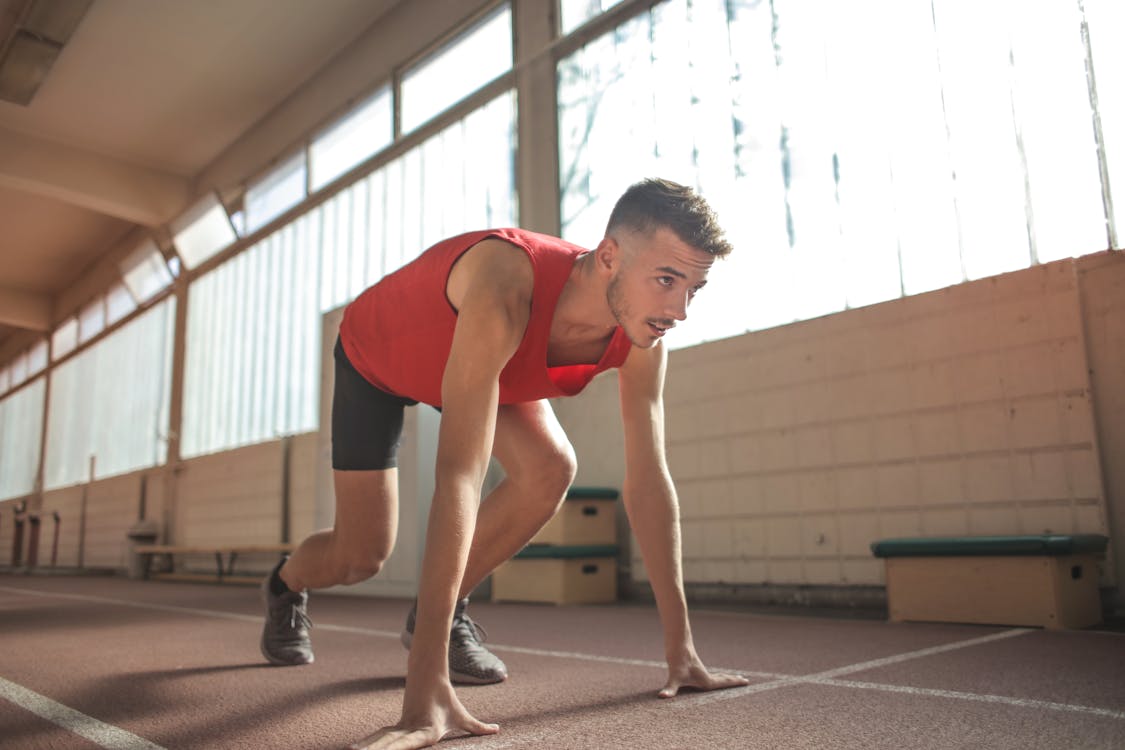 I understand it can be difficult to start content writing for beginners. There is a lot of information available which will help you, deep-dive into content writing. You can refer to my blog on how to become better content writer.
If your content is sloppy, poorly written, or bloated, then even the best products and services won't help it.
Make sure that your site is optimized for search. Always publish relevant, informative, and high-quality content.
Here are 4 tips for content writing for beginners –
1. Read a lot.
Always remember Garbage in Garbage out
The faster you can read, the faster you can write, so it's a perfect combination for the freelance writer.
Reading helps you polish your vocabulary. Your subconscious mind starts accumulating the content you read. Once you sit down to read, it automatically brings out content sitting down in your subconscious.
Reading will help you understand your audiences better. If you can understand the pain-point of your audience. The content produced by you will always be relatable.
2. Write a lot.
Practice makes you perfect
Writing consistently helps you become a better writer. There is no substitute for it. You have to write a lot.
It will help you optimize your writing. Reading and writing go hand in hand. The more you read the better your vocabulary becomes. The more you write the better you can express yourself in an optimized way.
There are a lot of other benefits of writing apart from just becoming better.
3. Develop a Style.
It is okay to see how other content creators are doing. But it is not okay to copy them blatantly.
Having a personal style strikes a chord with the reader. Personalize your content.
The reader should feel valued and special. The person consuming your content should feel that it added value to their life.
Having a unique style makes you stand out from the crowd.
4. Build your portfolio.
It is important to market yourself to get good projects. Try to write as many blogs or articles as possible. Reach out to the potential client using cold outreach.
Take up freelance projects from freelancing websites.
Advertise yourself through social media sites like Facebook, Twitter, Instagram and let people know the service you're willing to offer.
Why content writing is important in digital marketing?
70% of marketers actively invest in content marketing, and 24% of marketers plan to increase their investment in content marketing.
Customer retention is a result of a high-quality content strategy. Make that content an asset for your brand. Content that creates an enhanced user experience allows a brand to keep users coming back for more.
It can be a worthwhile approach if you want to build a good rapport with your customers and attract their attention.
As the world is seeing a transition from conventional marketing to internet marketing, content plays a vital role in helping businesses reach their targeted audience, increase website traffic, generate leads, drive sales and make a profit.
How content writing helps business?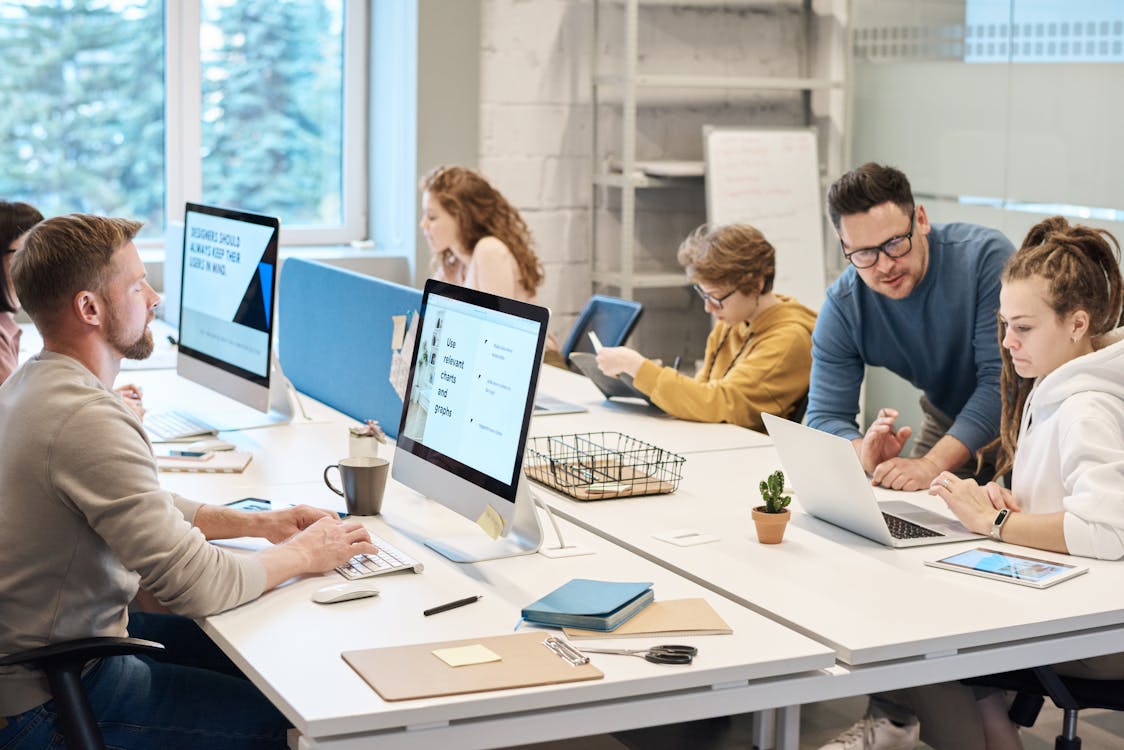 One of the benefits of a content writing service is that you see its potential the more you use it. Content writing helps in branding.
The core of a brand revolves around meaning and interpretation. Words are the best way to do it.
1. Helps build brand awareness.
In this day and age where the internet impacts us tremendously, it is important to build it around content.
Writing helps establish your business. A high number of people actually feel a sense of trust when they see brand content.
Branding is the process of pushing customers to perceive a business in a certain way. This goes way beyond a tagline and colours.
2. Written content helps in Search Engine Optimization.
SEO ranking is the website's position on the search engine result page. This position much depends on the content available on the website. A unique and high-quality content promotes your brand's visibility online. The better the content, the better the SEO, and the better the brand authority.
3. Good content earns links from other websites.
Often these days, we hear the phrase, 'post has gone viral.' What does it mean? What is a viral post?
A viral post is nothing but content that has been liked and shared multiple times.
If you come across some content and find it interesting, you share it with friends and family. Same with other social media sites, you like a post, chances are relatively high that you will hit the like and share button.
4. Lead Generation.
Good content attracts the audience. E.g., you are scrolling down your Facebook page. There you saw some business page posted a video that engrossed you. You will feel compelled to visit that page or website and may end up making a purchase there or making a note in the back of your head for future reference.
This is how well-crafted content can generate leads for your business.
5. Brings a New Perspective.
Using a content writer to write your content can help you to define more about your company and, in turn, to connect with greater numbers of customers as a result.
Content writing is often a catalyst for any business. Some businesses already know this; indeed, many start in order to pursue a specific mission. However, many don't – they simply provide a great product or service without formally defined values.
The right content writing service can do much to boost your brand and increase your customer base.
Conclusion
The beauty of content writing is that you can develop and apply it regardless of your location, gender, age, and stage of life you are in. You should make the most of this glorious opportunity and see how you can extract the most value out of it.
There is content that makes you feel energized and entertained and have something to take away from. The sad part is such articles no longer exist in abundance on the Internet.
Try to write content that adds value. Content Writing for beginners is simply a starting point. Additionally, you should stack various knowledge. You can start by following:
How does the world of websites work?
Read blogs from Aherfs, DigitalDeepak, Hubspot, etc.
How to rank your articles or blogs at the top?
Read blogs about your niche.
How to increase web traffic?
Thank you for the time you invested in reading this article in its entirety. It keeps me grounded and focused on delivering value to you as my reader.
If you found this article – "Content Writing for Beginners" helpful and enjoyed reading it, please subscribe to my blog for more interesting in-depth content on Digital Marketing in the times to come.