Have you heard of google web stories?
Stories are the newest trend in marketing.
It is fast-paced and designed especially for mobile content consumers.
Yes! You heard that right. Google has bought its own version of stories aka "Web Stories by Google", formerly known as Accelerated Mobile Pages or AMP Stories.
AMP was introduced in October 2015, it was received well by all publishers. Since then Google has worked on stories extensively. It has worked to address various publisher concerns and issues.
Google Web Stories takes any content to the next level by turning ordinary news stories and blog posts
into an immersive and engaging experience for your audience.
The best part about such content is the dynamic experience offered by it.
A web story mixes videos, images, audio, text and animation to create a compelling visual experience broken up into seconds-long parts.
So let's go through the latest product by google – Web stories.
What Are Google Web Stories?
Web stories are visual storytelling tools. It is similar to stories on Instagram or snaps on Snapchat. These internet stories are fast loading, mobile-friendly, highly engaging content.
Google web stories help create visual content. This content is meant for the web. These web stories can be used to engage website traffic.
The idea is to take your content piece and transform it into an immersive Web Story that drives engagement, conversions and lead generation.
Today where every brand is fighting for its customer's attention. This visual content is the best recipe for promoting and engaging the traffic in new-age marketing.
What makes Google website stories different?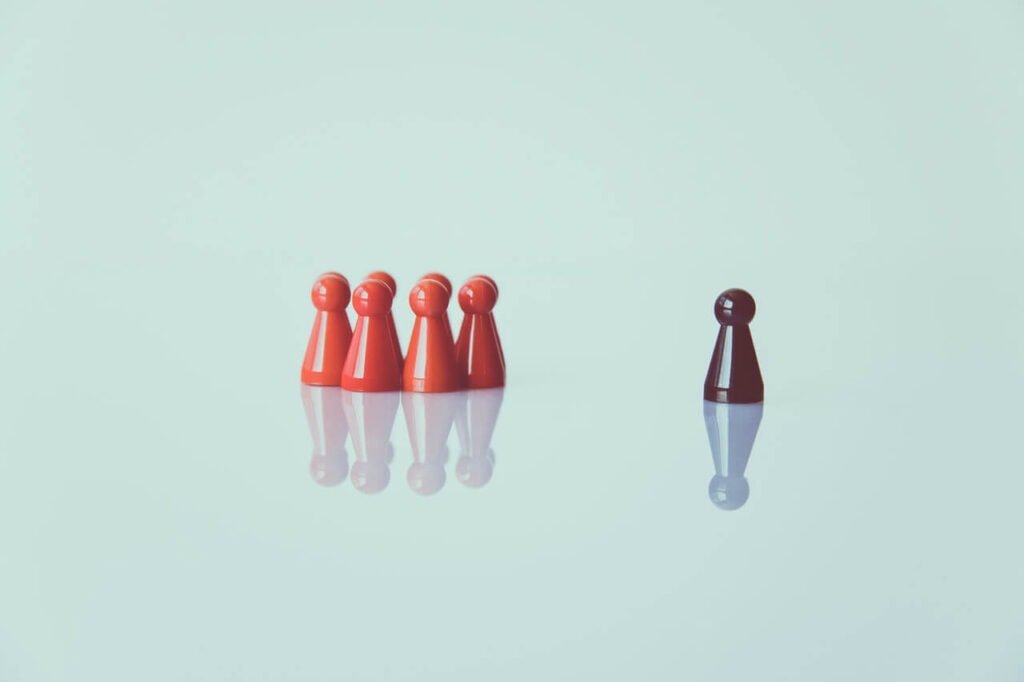 Unlike the conventional "Stories" on Instagram, web stories appear in search results and can be viewed by millions across the web rather than being confined just to one social media platform.
It is easy for users to skip ahead or go back to the parts they're interested in.
Additionally, they offer analytics tracking capabilities, so you can track consumer behaviour and activity and learn more about them.
Complete Ownership.
With stories on Instagram, Snapchat, Facebook, and other social media websites, you're dependent on the platform's unique interface.
Your story content can be used anywhere on your website, not just individual social channels.
Control of the code and can embed them onto your website however you like.
Fully Customizable
The story creation editors that are available to make Google Web Stories allow you to control every design aspect of your stories and add in other features like animation.
Google Web Stories offer much more freedom in design.
No Time Limit
Most social platforms give stories a limited shelf life, usually just 24 hours. ability to make them viewable for as long as you like.
It also provides even more freedom to create cross-platform content and get more mileage out of what you've created.
Increased Reach
Web Stories aren't limited to one platform, so your stories have the chance to be seen by more people.
Stories can be found—like Google Discover and Google Images—so your exposure isn't limited to a single channel or existing followers only.
They are featured in a search snippet for top news stories so they have the ability to drive massive amounts of traffic.
SEO Value
Since Website Stories are technically their own page and are created through a Google platform, you may have a better chance of showing up in search engine results pages (SERPs).
To ensure this content is quickly and easily found by your target audience, employ search engine optimization (SEO) through Web Stories SEO techniques.
You can also add in links and calls-to-action to Website Stories, which could help you drive traffic to your website.
We all know the potential of being seen in Discover, with its millions of daily users and the high traffic volume that this can give to your Web on Google search results.
Ad Content
Stories on other social media platforms have some advertising capabilities with sponsored story features. Stories are made for Web Creators.
Google Web Stories are similar in that you can place Google Adwords within your stories and create sponsored content for viewers.
The use-cases of website story ads are numerous and exciting.
How webstories can be a game changer?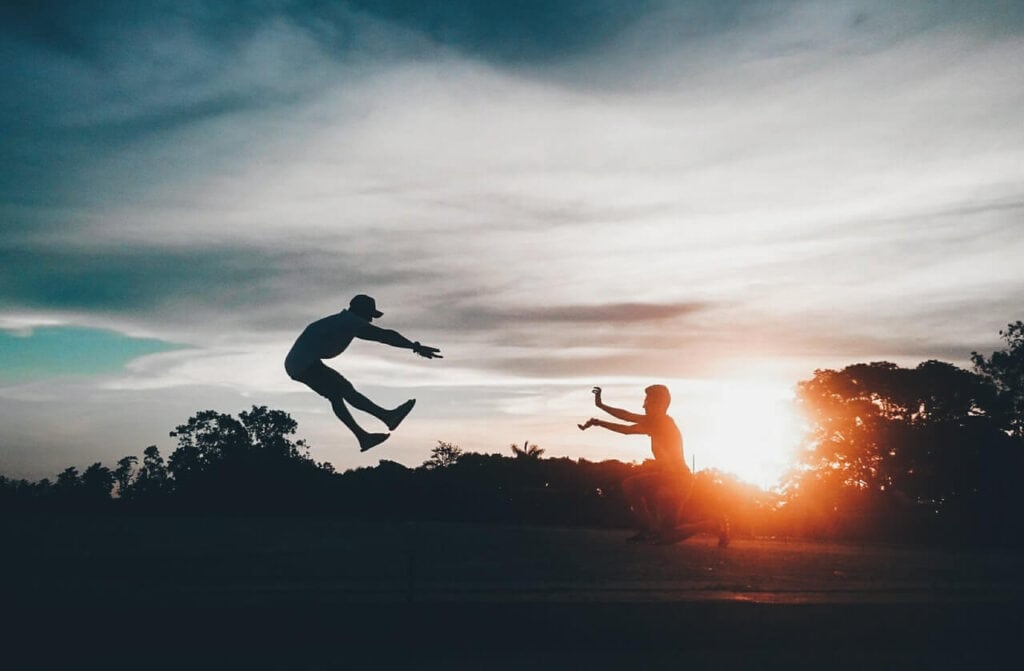 Web Stories can take many forms.
These technologies are primarily used to provide users with an interactive full-screen experience.
You can easily create visual narratives, with engaging animations and tappable interactions.
It can be shared and embedded across the web without being confined to a closed ecosystem or platform.
The Web Stories platform provides advertisers and publishers with a whole set of advertising opportunities for reaching unique audiences online through immersive experiences.
You can even include short audio files on the website page to provide information or background music.
With this tool, it's easy to create interactive effects and visual effects that keep readers interested.
Features of web stories by google.
It's Fast.
A web story is meant to be fast and visually engaging for the consumer.
Google Web Stories load at lightning-fast speeds; these rapid loading times allow the users enough time to stay engaged.
As one stays connected with their audiences for longer and continues to entertain or serve them with snackable/informational pieces of content, the chances of sales conversions are increased.
Enriched visually immersion.
In a survey, 35% of survey takers said they engage with short narrative-style Stories most often, followed by interactive stories centred around quizzes and polls.
Hence a providing a visually rich is crucial. A web story allows you to do the same.
Mobile centric.
Many brands prioritize mobile users over desktop users. In 2021 alone, mobile users generated 54.8% of global website traffic.
This is the very reason why many brands have bought products like stories. Consequently, google bettered the AMP web stories.
Giving a better mobile experience is essential nowadays.
SEO friendly.
A separate URL for each Google Web Story helps businesses to integrate best SEO practices.
It allows businesses to create more engaging content that Google can rank in Google Search, Google Images, and Google App.
Web stories can be indexed by search engines so they provide content creators with the ability to be discovered organically by people.
Easy creation and consumption.
40% of marketers predict that between 51% and 80% of businesses will heavily rely on visual content into 2022.
Web stories allow us to create content as easily, allowing users consistent user interface controls that facilitate content sharing.
Furthermore, each Web Story can contain related and meaningful content of 40-70 words only that the users can easily share.
The content is technically very simple & easy to create.
Ads friendly and Montizeable.
Web stories are amongst the modern ways to reach your existing readers or visitors. It enables the capacity of monetization for publishers with the help of full-screen immersive ads as well as affiliate links.
Through Google Web Stories advertisers can reach their audience with a new & modern storytelling experience and can convert them into paying customers by optimizing their personalized experiences.
You can also put ads into website stories, which appear as a single page.
For this, you can use Google Ad Manager, which will decide when and how many ads to put into your stories. You can read more about this on the AMP site.
Examples of amazing Web Stories by Google
Here are some amazing web stories examples
This web story is published by CNN world. I'd recommend you to visit the link on your mobile.
It would help you to understand the power and possibilities that a web story can provide you.
Here is another web story by a game developer PCGamesN. This web story is a good example of how brands can utilize web stories for giving a sneak peek of products.
Although the look and feel seem identical to Instagram Stories, you have to understand that these google web stories don't have a 24-hour expiry.
They are can exist on your website as long as you want them to.
Key takeaways
If you're fond of telling stories, Google Web Stories on WordPress is the perfect platform for you.
Also if you are a bit sceptical about publishing web stories, here are a few reasons why you should go for it:
You can expand your blog content.
They are a great alternative in case you're running out of words to write.
Web stories by google can be monetized via affiliate links on WordPress.
With the help of AMP integration, they save loading time and work great on smartphones.
Using the Google Analytics feature, you can keep a track of your visitors.
Google Web Story on WordPress makes your content intriguing. (you can merge videos, images, animations, shapes, fancy typography, customized layouts, etc)
They can attract traffic and can be a good addition to your content. It's a handy tool once you learn how to use it.
Thank you for the time you invested in reading this article in its entirety. It keeps me grounded and focused on delivering value to you as my reader.
If you found this blog helpful and enjoyed reading it, please subscribe to my blog for more interesting in-depth content on Digital Marketing in the times to come.