It's been quite some time since I started my journey in content writing.
I have been improving as a writer since then. The journey isn't easy as it seems. I have made a lot of newbie mistakes and I think I'm going to commit even more.
Just thought of sharing my experience till now.
Beginner content writing mistakes that you should avoid
Not joining any niche groups
Unoptimized my social media accounts
No proper follow up with client
Not sharing any value content
Assuming the audience you are writing for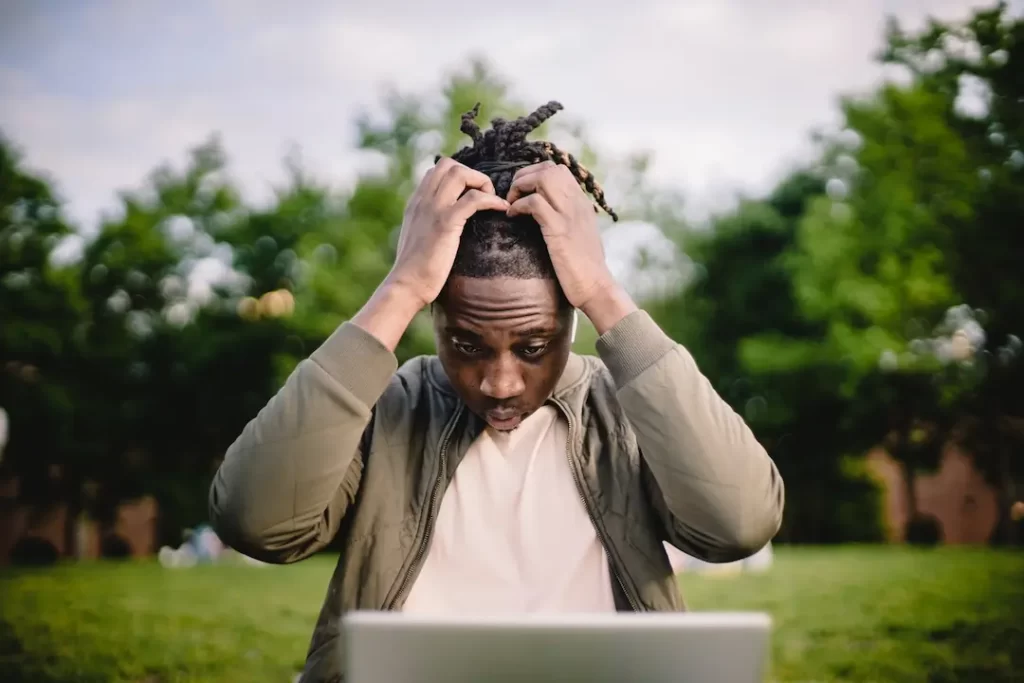 How did I start?
After several days of working on my portfolio and some more days of self-doubt, I finally started my client hunt. I got my first client in a month.
It was a very low-paying project. I was asked to write 550 words articles each day for 20ppw. I initially didn't reach out to low-paying prospects but this time I did since my confidence was going downhill.
After some more days of the painful hunt, I got another wonderful client.
He did value my work and didn't exploit it. The pay was ₹250 for 550 words article. You would say still it is 45ppw and it is low.
Initially, I thought the same, but he did the complete research himself.
I was just asked to write based on the research and the references so I didn't find it quite hectic.
Recommended Read – Become a content writer with no experience.
Unfortunately, I had to say no to this client after 4 articles since he had very short deadlines.
I was not sure of completing them at the given times.
I know this is a kind of excuse but I was afraid of wasting his time as well by giving false expectations and not meeting them.
I don't know what I did was correct or not
But…
I did it anyway.
Speaking of the financial aspect, I made ₹1000 that month.
I didn't know how far I had progressed in the financial aspect.
But…
Recommended Read – Learn everything about content writing.
Mentally the confidence that I got after my first client was immense which can't be put in words.
From a newbie who first heard the word "freelancing" to earning ₹1000 through various strategies, was absolute bliss.
As a newbie freelancer, I was very overwhelmed.
I did commit some major beginner content writing mistakes.
Not joining any niche groups
The only strategy that I used was to directly apply to the job postings in the Facebook group.
I agree it is very hectic and disappointing. After so many unanswered e-mails, I did get a few replies.
There was heavy competition everywhere. I used to e-mail, 25-30 prospects daily. Out of which 3-4 did reply. It works but you are underpaid a lot here.
Niche group strategy is very important to get inbound leads which I didn't follow initially.
Unoptimized my social media accounts
I didn't take any effort in optimizing my social media handles.
The very reason was in between I had a strong urge to shift into Social Media Marketing.
It is a long story.
Anyway, it created a lot of inertia in optimizing my accounts as a content writer since my mind always said to me that very soon you are going to change it again as SMM.
To be very honest I was not able to get rid of this thought for a long time.
Ones who take action are better than ones who just think of taking action.
A piece of advice would be to get fixated on anything.
No proper follow up with client
I did follow up but I gave up very quickly. I know this is something that I should not do but still, I did it.
When you are trying to get clients initially, it is necessary to follow up.
I used to assume a lot of things in my mind. This kind of behaviour hampered my decision making.
Not sharing any value content
I was so obsessed with choosing the brand colours properly and sticking to them for the rest of the journey.
This created a lot of resistance in creating posts though I had some content ideas. I know it's a very very stupid reason but this mindset got so imbibed that I wasn't able to change.
Another major mistake that I did was I lacked patience and I was very overwhelmed.
There was a lot of new stuff to learn that I never thought would exist.
How many newbie freelancers relate to me?
Assuming the audience.
This is the biggest and most common mistake every newbie freelancer commits.
As a freelance writer, you should know whom you're writing for. If you have no idea about your target audience, then you cannot add any kind of value to anyone.
Sometimes even the clients have very little idea about their target customers.
So it is essential that you undertake audience research diligently.
I believe content writing is 80% research and 20% writing.
If you are starting as a content writer, I'd recommend you to invest more in your research skills.
Key Takeaways
Though knowing all these were mistakes I continued doing it for quite sometime.
I am trying to change even now despite all the internal resistance and self-doubt that I face on a regular basis.
Hope I change all these and become better.
In the end, I am very much satisfied and embrace my small victories.
If you are interested in becoming a better content writer, here's a complete ROADMAP for you.
Thank you for the time you invested in reading this article in its entirety. It keeps me grounded and focused on delivering value to you as my reader.
If you found this article helpful and enjoyed reading it, please subscribe to my blog for more interesting in-depth content in the times to come.